Things to keep in mind when going to France
5

mins

read |

No Comments

|
Did you ever dream of traveling abroad? Or maybe you are planning to study in a foreign country. Of course, you might be feeling a bit of tension yet tons of excitement in parallel. And boom, suddenly it strikes you. How to get ready for Rennes or France, in particular?
7 Things to keep in mind when going to France
What to wear and what to pack? Sports equipment maybe? Where would I be living? And so on… Don't worry, we've got you all covered. In the next 5 minutes, let's go on an enthralling experience of stay in France. Once we've ascertained the important points, we shall proceed to the fun parts.
#1 Passport and Visa:
INSOFE will assist you in the process of obtaining a visa. Make sure your passport and proof of identity are on you at all times when going out during your stay.
#2 Clothing and Fabrics:
Temperatures in France tend to vary from place to place even though it is geographically smaller than our country. Hence, it is better to pack all season clothing from beachwear to winter wear. There's a high possibility that you will not be visiting India back during the duration of your course hence, packing all kinds of clothing is advised.
#3 Travel Kit:
My father always taught me that no matter where you go, look to survive and definitely look out for your travel kit. Ideally, ones travel kit comprises of medicines for common diseases, power banks, torchlight, food (preferably not liquid as it might be seized at the security gate) and a mini diary consisting of your personal information and family contact numbers.
If you have any other ailments and you are carrying the appropriate medicine, ensure that you have a doctor's prescription for the same. Also, don't forget to pack batteries and chargers and cords for all your electric appliances.
#4 Finances:
It is suggested to carry around 1000 – 1100 euros in cash for expenses, at least for the first month. Otherwise, Visa and MasterCard are accepted throughout the country. After settling in, make sure that you open a bank account to ease your cash flow. Three documents are needed to open a bank account: identification, proof of residence and attestation of enrolment or a student card.
After you open a bank account, you will have the right to a bank card and a cheque book. With your Relevé d'Identité Bancaire (RIB – bank account information slip), you will be able to easily make the different monthly payments you have. If you face difficulties to open an account, a process called "Droit au compte" (right to account) can help you: the Banque de France will appoint a bank and force it to open an account for you.
#5 When in France, Say Bonjour:
France ranks at the top for the highest number of students from foreign nations coming to study there. Due to its friendly atmosphere, rich heritage and diverse culture, it is also one of the exotic travel destinations. Though your courses at Rennes School of Business are going to be taught in English, make sure that you learn to read, speak and understand French. As they say, "Try to French it up", you literally need to up your French game.
#6 Get ready to eat more than you can, Courtesy of French Gastronomy:
French stand next to none in terms of their bread, wine and desserts. European countries don't need a visa to visit France, so you are going to see lots of cuisines, collectively Western pan Europe present here. Maybe some champagne with Eiffel tower in the backdrop after sunset? *wink, wink*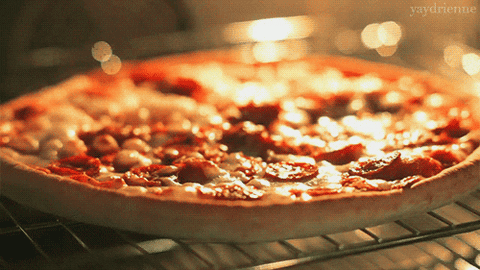 #7 About your stay:
Crous: The Government website for the accommodation which is very economical where the students have to pay around 100 to 200 euros for the room.
Carre Malo: This is an option provided by the campus with luxurious apartments where the laundry, sports room (not food) is included. The cost is approximately 470 euros. Learn more about it here
Studapart: It's like Nestaway, where the universities have tie-ups with a few apartments around. They are safe & the students get apartments near the campus i.e., off campus. More details here
To help ease up your hassle of what to and what not to pack, we at INSOFE have decided to come up with our very own TRS (The Rennes Survival) kit. Hey, no political agendas intended XD.
After reading up to here, you must have packed your bags and be waiting for your flight departure. The flight takes off and after an approximate of 14 hours of air travel and jet lag, you arrive at Rennes.
You would then be greeted by our International Relations officer to assist you in any possible manner. So, what are you waiting for? Apply for the M.Sc. in Data and Business Analytics Program, an INSOFE – Rennes Collaboration Initiative.
So, this is how we at INSOFE, would suggest you get ready for the MSc. Program or to be precise, for France. If you think you would pack something else or any travel experience in France, do let us know in the comment section.
PS: Carry a backpack along if you are a wanderlust adventurer like me.
PPS: Take along a photo frame of your family too 🙂